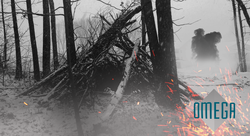 Halo Union Productions has recently green lit the script for their upcoming short film, Omega. Omega takes place on the final day of earth. River, a teenager from the suburbs who was abandoned by his parents, must discover where he belongs in his final moments.

The film, now in pre-production, was written by Halo Union's Nathan Walters and is being directed by Ben Walters and Nathan Walters. The film will be shot entirely on locations around the Atlanta area and while recruiting professionals throughout the Atlanta film community.

The film was inspired by various musicians native to the Atlanta area. Once completed, the film is planned to schedule throughout the festival circuit.